Skip Navigation
Website Accessibility
We so appreciate you shopping with us. Free USA Shipping for all orders $75.00 & over!
We have made it! Rusty Crow is now in Nags Head, NC
We have made it. I have not moved in 30 years. My hat is off to all the military families that do this all the time. It has kicked our collective behinds. What I thought we could do in 10 days, has taken 2 weeks. The internet is up and now working and shelves are being stocked.
We will have all the current orders out on Monday, I did get a couple of totes done yesterday. We are sincerely sorry for the longer than expected delay. Driving a 26" Penske with a car hauler towed behind, then my truck and trailer, then stops for the Berners and people, it took 7 days to get across the country.

We have had the Pearl Cotton's on sale for 4.99 while we made our trek across the USA. We are going to extend that to Wednesday, as a Thank You
to all our amazing customers and hope that lets you pick an extra color or two. So Thursday morning, the prices will be the regular 5.50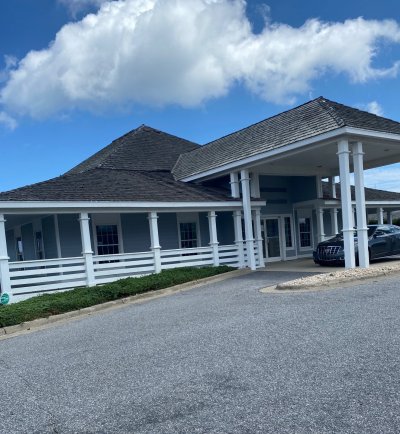 To my wholesale customers who get this email, you are amazing, and I'm so sorry for our delays. I so understand if you can't wait and need to order else where for now. Valdani has been shipping to me, and we are opening those boxes now. I'll be invoicing as we go. But if you need to cancel or add please let us know.
We are beyond excited to be here. This place has given me a wave of gratitude and creativity. Thanks again for making the trip with us, Shawn and Mike York