Wooly Winter Wear Ornament Kit
The Wooly Winter Wear Ornament Kit includes all the wool and pattern to make all three ornaments. We also included the ribbon, hang ties and wool felt to back your ornament. There is a Valdani Thread kit for the colors that we used. We used both siz
Wild Flowers Wooly by Rebekah Smith
Manufacturer #:
Wild Flower Wooly
Wild Flowers Wooly by Rebekah Smith Pattern Dimensions 15" W X 9 ?" H This highly stylized "wild" flower was designed as a versatile accent. Learn to make this funky flower for your home. Easy to make, add it to any basket, bag or hat box.
$8.00
Wooly Creatures Ornaments Kit
The Wooly Creatures Kit includes the Pattern from Rebekah Smith, all the hand-dyed wool to make your ornament. Also includes the tie and Wool Felt for finishing the cutest ornaments on your tree. We have a thread kit for the Valdani thread we used as wel
$24.95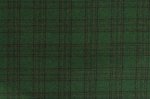 Garden Free 100% Wool 18 X 21
UPC:
1821
Manufacturer #:
Garden Green 18 X 21
Garden Free 100% Wool 18 X 21 Beautifully weathered green with highlights of orange and brown. Great for your stash or those
"wooly"
trees you are making.
$12.00